Update 11th August
We are open!
Due to mandated regulations by the State government, Junction Village Dental is currently OPEN for EMERGENCY DENTAL CARE.
Our business hours have changed and fluctuate on a daily basis. Please contact us on (02) 4962 1621 for any urgent dental concerns.

Stay safe and we wish you all the very best during these difficult times. Thank you for your patience, understanding and support.
The Junction Village Dental Team.
---
Update 9th May
We Are Open!
At Junction Village Dental, our top priority is the health and well-being of our patients, families, staff and community. In this unprecedented time, we are deeply committed to keeping everyone safe.
The government has now eased dental service restrictions to 'Level 1′. This means we will now be able to treat our patients again and perform dental checkups and cleans, as well as all our other services.For any enquiries, please contact our friendly team.To keep you safe, we will be also asking all patients if they have:
returned from overseas or interstate travel in the past 14 days
felt unwell, including but not limited to symptoms of COVID-19 such as fever, cough, sore throat or shortness of breath
had any contact with a confirmed or suspected case of COVID-19 in the past 14 days
If you answer YES to any of these questions, we cannot provide routine dental care and will reschedule the dental appointment for 14 days after their return from overseas, interstate or contact with a COVID-19 case, or when their symptoms have resolved and they are no longer considered a risk.
We wish all of you continued health and strength. Physical distancing, social connection! Wash hands! We can beat this together!
---
Update 23rd April
We will be open to see patients at level 2 restrictions on 27th April. The Prime Minister has announced a move back to Level 2 restrictions, effective from the 27th April. This means we can perform a wider range of essential dental treatment for our patients. Level 2 Restrictions Means We Can Perform:
Exams Preventative procedures (cleans but hand-scaling only)
Restorative procedures using high speed handpieces only provided with the use of rubber dam
Root Canal Therapy
Denture procedures
Non-surgical extractions
Orthodontic treatment (Invisalign)
If you are not sure if your dental treatment falls under Level 2, just call our friendly staff for more information. We've always been committed to sanitation and infection control, so rest assured your next appointment with us is safe. Please call us if you have any concerns at all.
---
A Special Announcement on COVID-19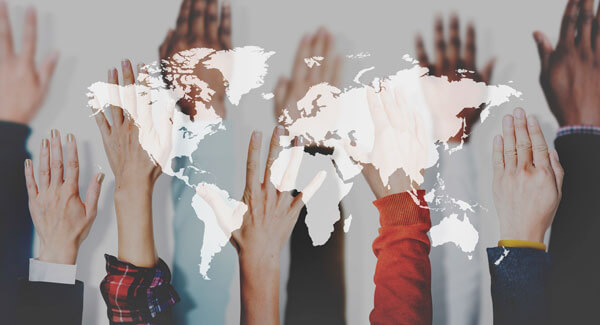 The purpose of this notice is to keep you informed about the proactive approaches being taken at Junction Village Dental with regards to the current COVID-19 situation. The Australian Dental Association has announced Level 3 restrictions for dentists. At this time we can only treat urgent or emergency cases after talking to patients on the phone and determining if it is safe and appropriate to come in to the practice for treatment. This is an important update that will protect our patients safety and the safety of our staff.  We are still open for emergencies at this time. We are monitoring the situation and we are acting on all Government advice to take any necessary precautions for patients and staff. The current focus is on preparation in advance of COVID-19 and precautions that can be put in place to slow its transmission.
Preventing the spread of COVID-19
As per the latest advice, at the clinic we are already doing the following:
placing additional alcohol based hand rub (ABHR) dispensers in prominent
places around the clinic and making sure these dispensers are regularly
refilled;making sure that staff and clients have access to places where
they can wash their hands with soap and water;ensuring rubbish bins are
accessible;and ensuring staff have access to cleaning and disinfectant
agents to enable additional cleaning of work spaces.
Support and advice
Further information is available at https://www.who.int/news-room/q-a-detail/q-a-coronaviruses ANYONE entering the clinic will need to sign in at reception and may have their temperature taken, if their temperature is over 37.4 degrees they will be asked to leave immediately and contact their GP or the COVID 19 Hotline (1800 020 080) as required. Please do not hesitate to contact our practice for more information.

Junction Village Dental | (02) 4962 1621