Tooth Recontouring at Junction Village Dental
Symmetry plays a considerable role when it comes to beauty. Having even, appropriately sized teeth can affect the way your overall smile looks. But if you don't like the length of your teeth or have areas that are jagged and uneven, there's a simple solution: dental recontouring.
What Is Recontouring?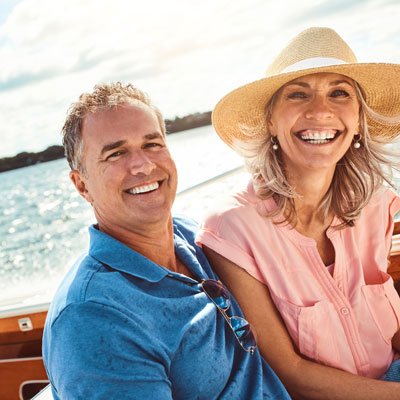 Tooth recontouring evens out jagged and rough edges of enamel, for a smoother and properly-shaped tooth. It's a minimally invasive procedure that we can typically perform without any numbing medication. The treatment involves using a special tool to buff out irregularities and smooth out the surface of your affected teeth.
Why Consider Tooth Contouring?
Rough edges that harbour plaque bacteria
A sharp area that irritates your tongue
Aesthetic purposes
Uneven teeth
Small chips in your enamel
Recontouring can be used alongside teeth whitening, dental bonding, gum recontouring or other cosmetic procedures to complement your smile's overall appearance. As an affordable procedure, it offers significant results with no downtime.
Oral Hygiene Concerns
Uneven, jagged restorations and tooth surfaces tend to accumulate higher levels of plaque biofilm. They're also challenging to clean around. As a result, they tend to be more prone to getting cavities or harbour bacteria that leads to gum disease.
By smoothing out rough fillings or enamel, that area becomes easier to brush and floss. Ultimately, your overall oral hygiene serves to benefit!
What If You Need an Area Built Up?
The opposite of recontouring a tooth would be bonding over the area. Like direct resin veneers, dental bonding adds onto an area rather than reduces it. We use a tooth- coloured material to shape over the enamel to give your tooth a fuller look.
Since the resin is custom-matched to your smile, it's difficult for anyone other than a dentist to tell it apart from the rest of your tooth.
Like recontouring, dental bonding can usually be completed without any local anaesthetic (numbing). However, if you feel anxious at any time, we can use relative analgesia, or laughing gas, to help you feel comfortably relaxed.
Ultimately, Junction Village Dental will help you find the best solution for your smile needs, whether they involve recontouring or one of our other in-house aesthetic services. In most cases, your smile plan will include a combination of various procedures for the best overall results.
Get a Custom Smile Plan Today
Our in-house cosmetic dentistry options are tailored for your unique concerns and smile goals. Check out our flexible payment plans while you're here! Contact us today to request a consultation to discuss tooth recontouring The Junction.
* Any surgical or invasive procedure carries risks. Before proceeding, you should seek a second opinion from an appropriately qualified health practitioner.

Tooth Recontouring The Junction, Merewether, Newcastle NSW | (02) 4962 1621