Root Canals at Junction Village Dental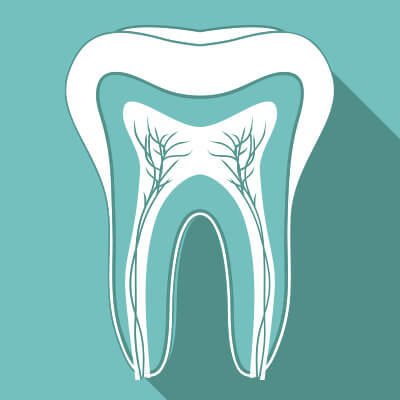 A root canal helps relieve tooth pain and treat teeth suffering from nerve death. You may need endodontic therapy if you're experiencing:
Severe toothaches
An abscessed tooth
Deep cracks or cavities in your tooth
A dental emergency
Previous trauma to the tooth
When the nerve of a tooth is traumatised or infected, it dies. This condition can progress to necrosis of the nerve structure inside your tooth, leading to dark colour in your enamel or abscess along the gums. If left alone, the tooth will start to resorb (shrink) from the inside, resulting in structural damage and loss of integrity.
Instead of extracting your tooth straightaway, getting a root canal performed will extend its lifespan for as long as possible. Although most endodontic patients are adults, root canals are sometimes recommended for patients as young as 15 or 16, with severe damage to a permanent (adult) tooth.
What Happens During a Root Canal?
Booking a root canal is similar to other routine dental treatment, except that the appointment tends to run a bit longer.
First, we'll ensure you're comfortable by numbing the tooth with local anaesthetic and administering nitrous oxide (happy gas), if requested. Next, we create an opening in the enamel to access the pulp canal inside. From there, the dying nerve tissues are removed, and the hollow chamber is thoroughly cleaned out. After medicating the canals, we seal off the chamber to prevent new bacteria from entering the tooth.
Since non-vital teeth tend to be more brittle during everyday wear, it's best to have a crown placed over any tooth that's had a root canal.
In some cases, abscesses may be so severe that we need to alleviate some of the swelling and infection with an antibiotic a week or two prior to the scheduled procedure.
How to Know If You Need a Root Canal
Endodontically damaged teeth are not always visible. While some people experience severe tooth pain, others may remain completely asymptomatic.
During your exam, we'll evaluate your tooth and existing restorations. If necessary, we'll also take an X-ray to see the nerve chamber and area around the end of each root (some teeth have more than others). Should the infection, cavity or crack reach into the nerve, a root canal is advised. The only alternative to having a root canal is extracting your tooth.
Get a Consultation Today
If you're in pain and need to see a dentist today, contact us to request an appointment. We'll let you know if you could benefit from a root canal The Junction.
CONTACT US
* Any surgical or invasive procedure carries risks. Before proceeding, you should seek a second opinion from an appropriately qualified health practitioner.

Root Canal The Junction, Merewether, Newcastle NSW | (02) 4962 1621