5-Star Family Dentist in The Junction
Discover Modern, Affordable Dentistry At Junction Village Dental
Perhaps you want to achieve a bright and straight smile with orthodontic solutions. Or, maybe you'd like to get a gleaming white smile. Already have a healthy smile and want to maintain it? We've got you covered!
At our long-standing and friendly dental practice, we provide exceptional care you can trust. Dr Yo Han Choi delivers dentistry for patients of all ages, from children to retirees.
Affordable Dentists Servicing Your Local Community
We believe quality dental care should be available to everyone in the The Junction and Newcastle communities – no matter what your budget is! We provide a number of special offers as well as participating in the Child Dental Benefit Scheme. Got a health fund? We accept all major Australian health funds and can process your refund on the spot with our HICAPS machine.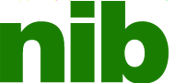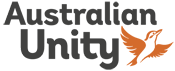 Don't delay achieving optimal oral health – with all these payment options, it has never been easier. Call (02) 4962 1621 to book now!

All Your Family's Dental Needs, In One Convenient Location
General Dentistry
Children's Dentistry
Teeth Whitening
Orthodontic Care
Veneers
Cosmetic Dentistry
Dental Implants
Crowns
Bridges
Invisalign
Emergency Care
Get Your Dental Health On Track – Start Today With Our $187 Check Up & Clean Offer!
Call (02) 4962 1621 or Request An Appointment below.
REQUEST AN APPOINTMENT
Quality Dentists in The Junction. We welcome patients from all around the Newcastle area!
TERMS & CONDITIONS* Please note the following: – For patients NOT covered by health insurance, $187.00 is the total fee (x-rays, Fluoride for free) – For those patients covered by a health fund, x-rays and fluoride are for rebate only – meaning there will be no out of pocket fee for these items. – We are preferred providers for HCF & Westfund, meaning all preventative treatment – check-up's, x-rays, scale & clean, fluoride treatment and mouthguards (up to two of each of these services per year) patients will get 100% back -no out of pocket expense to the patient (some members may not receive the maximum benefit depending on their level of cover and /or their available entitlements.)